We build tools to help Democratic and progressive campaigns win.
---
We believe the tools you use should be intuitive and easily allow you to collaborate with your team. We also know you need to feel protected while using those tools. We prioritize security so you can be confident your data is protected. Warchest is raising expectations on what campaigns can expect from tech tools.
Budget
---
Your time is valuable and creating and managing your budget on a spreadsheet wastes precious time. Even the best spreadsheets break, requiring more time and energy to fix. 
Spreadsheets are imprecise and often require estimation when it matters most. Overspend and the campaign goes into debt; underspend and miss the opportunity to use all available resources. That's where we come in: we make campaign budgeting…easier.
Warchest allows real-time cash on hand calculations, quick budget reconciliation, bulk uploading of financial data, forecasting capabilities, and much more.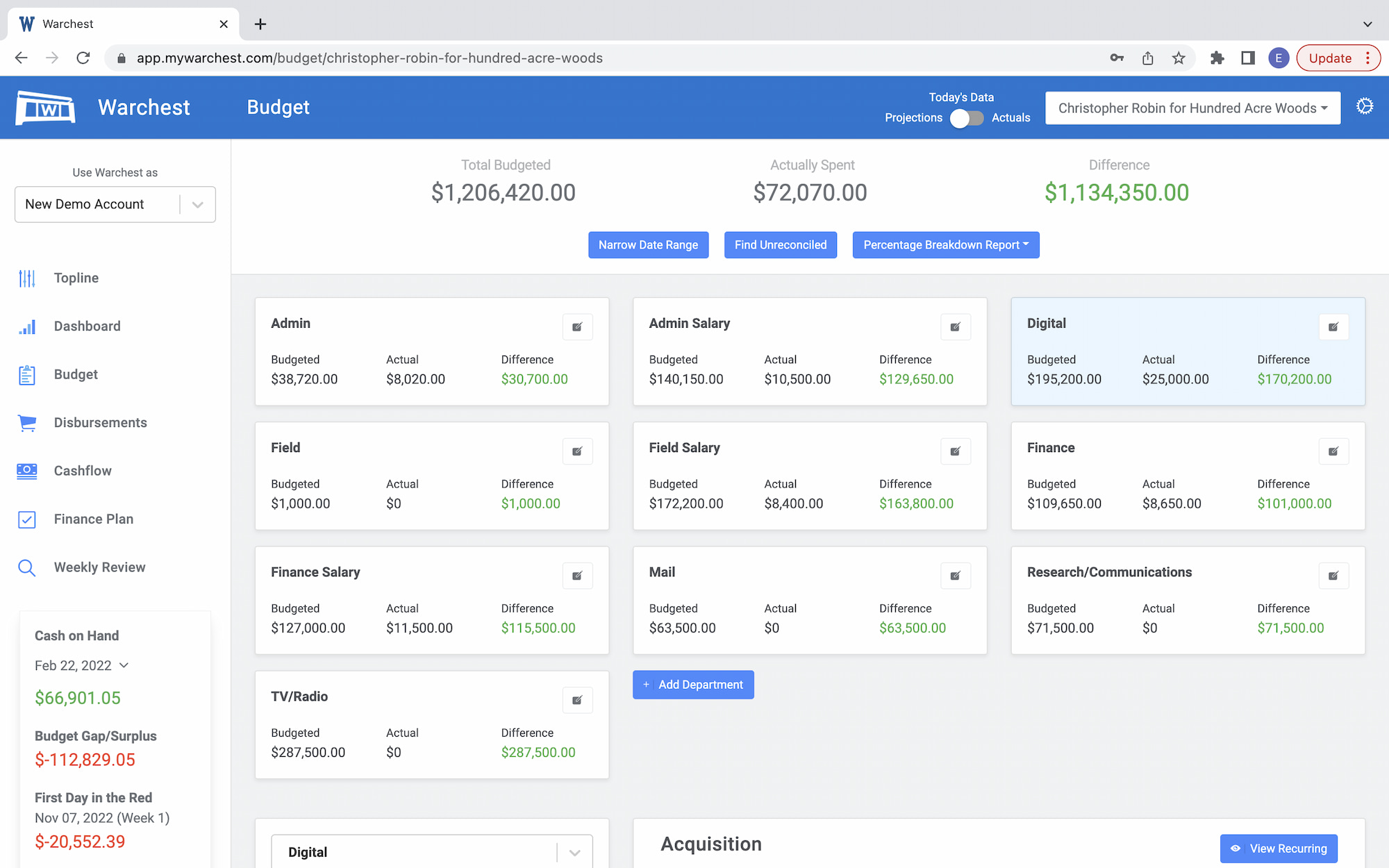 Finance Plan
---
Many campaigns are still running finance plans in spreadsheets while the budget is using better, faster technology. But the same issues that plagued the budget spreadsheets exist in your finance plan spreadsheet. 
Not any more…we've built a finance plan that makes projecting easier AND links directly into the budget in real time so you don't have to spend your valuable time copying and pasting information to multiple places. From the Dashboard to reconcile alerts to our tagging system, the finance plan let's you fundraise smarter.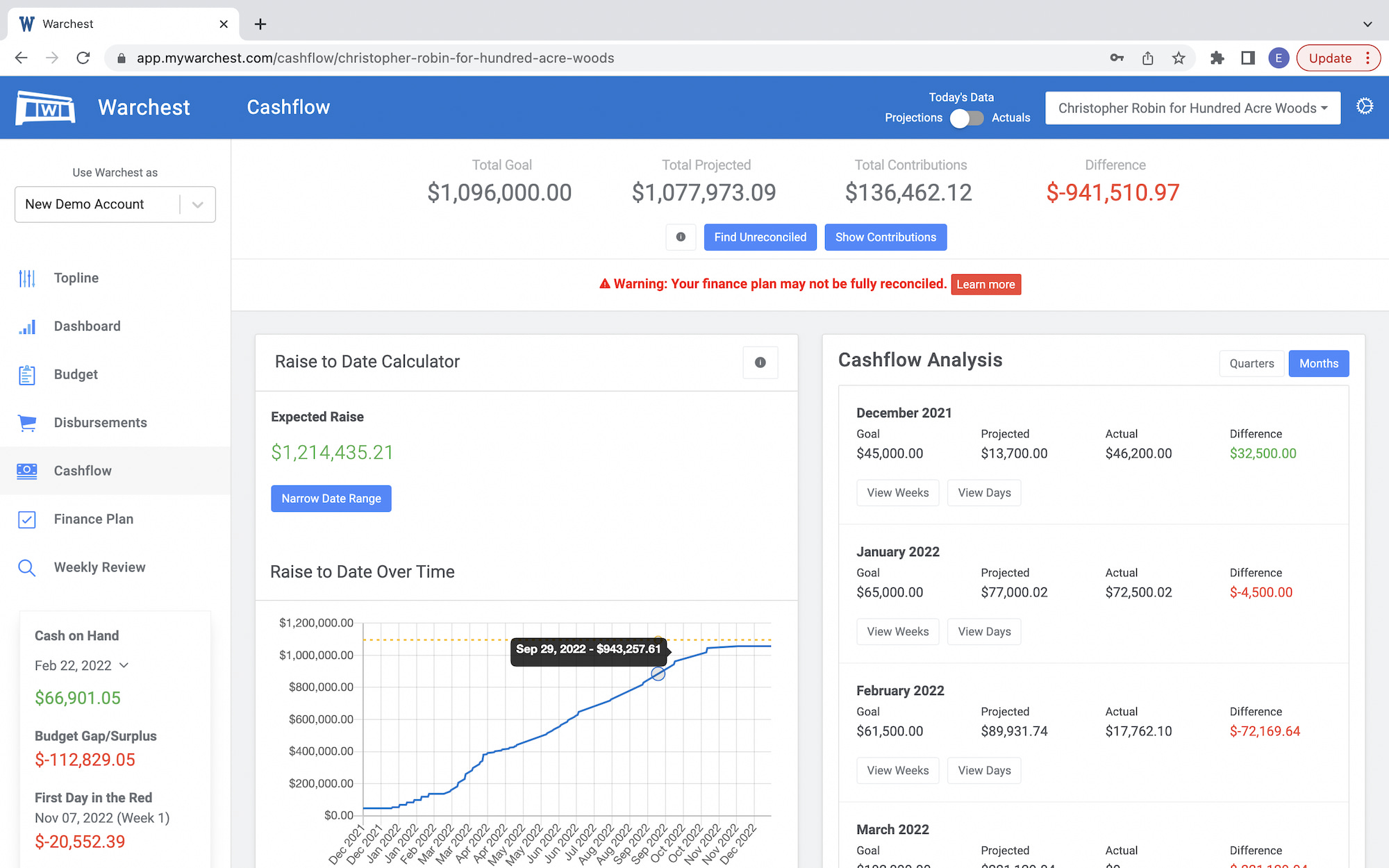 Topline
---
Topline view allows you to quickly see the financial state of all your campaigns in one place.
See each of your campaigns current cash on hand, budget gap or surplus, their first week in the red and when their budget or finance plan was last updated.