Spend Down
In 2017 we launched Warchest and reinvented how progressive campaigns budget to win. Since then, we've seen hundreds of campaigns ditch their error-filled spreadsheets and win with Warchest. Today we are excited to announce the next innovation in campaign budgeting: Spend Down.
Up until now, many campaigns transition to clunky spreadsheets in the final days of the campaign. These spreadsheets are insecure, error prone, and difficult to connect to existing finance plans and budgets. After many feedback calls and internal discussions, we created a new page in Warchest to address these problems and make hitting $0 even easier.
Spend Down is designed with your final few weeks of the campaign in mind, but its features are useful throughout the entire cycle too. On Spend Down, you can select a specific date range and see high level information in the header.

We've introduced a new, better, date switcher to spend down. You'll now have access to ultra-fast toggles to go between specific dates in the campaign.
Below that header, you'll see all of your budget projections, disbursements, finance plan projections, and contributions all in one table. You can easily add, edit, and remove all of your data on this page.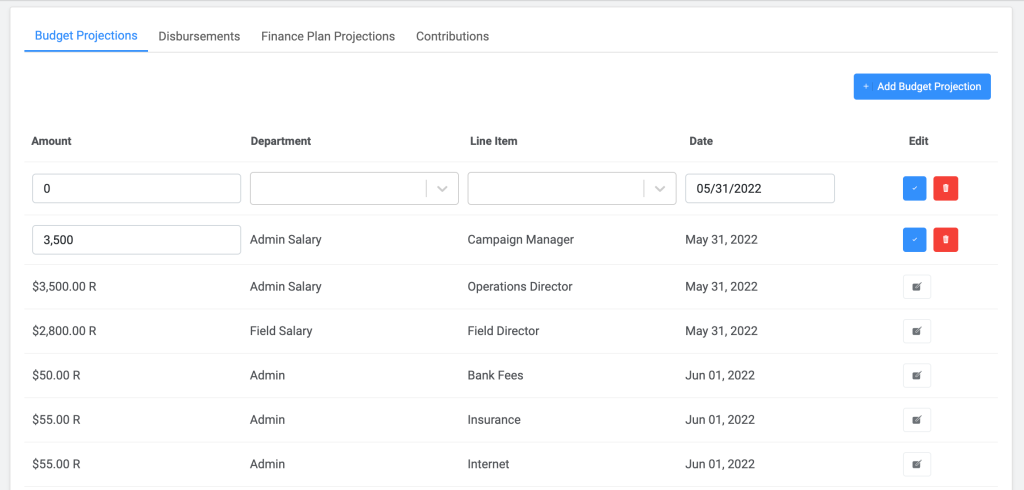 Interested in how your edits or additions affected the overall trajectory of the campaign? You can click over to the new Timeline page. Timeline shows information about each week or month, and can be customized with custom date ranges. You can easily click into these weeks to see extra info about each week.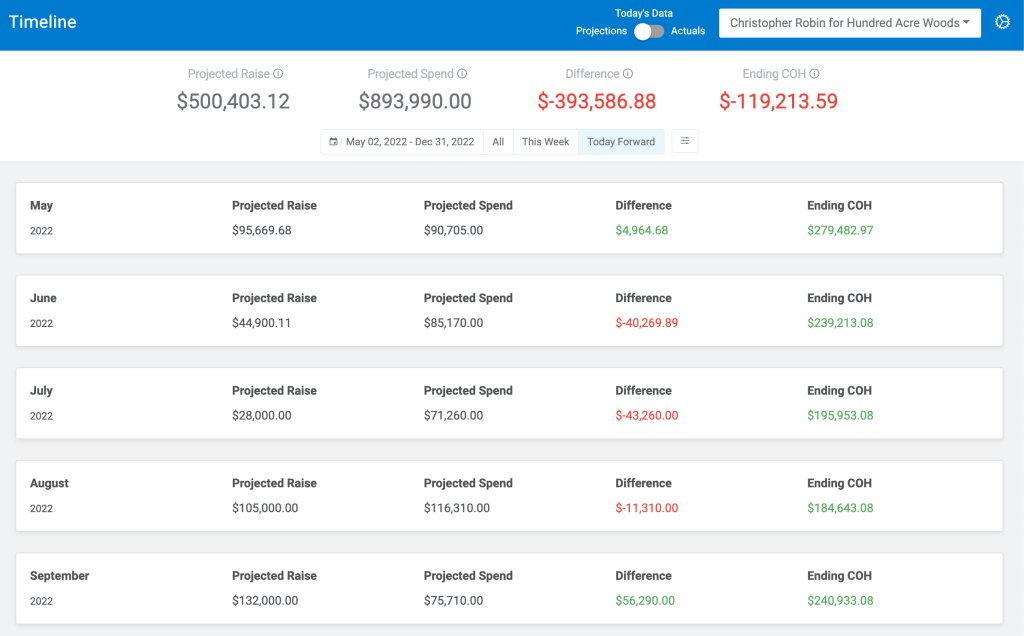 Spend Down was created with the help of user feedback. Please let us know if there are features here or elsewhere in the app that can make your life even easier!
What to learn more about Spend Down? Sign up for a demo today!